Parallaxx's new learning management system is a gift to the industry from a former training coordinator.
Anyone who has been involved with traffic management training will understand the headache of coordinating on-the-job training and verification, assessments and workshop attendance. You may have also experienced that TTM training doesn't work very well with out of the box HR systems.
Some common TTM industry training problems:
· Trainees and mentors not completing verification paperwork, forgetting to take it to site, not returning it or losing it.
· Unable to check if verifications are being done until paperwork has been dumped on your desk, the crew has gone home, and there is missing information.
· Verifications missing information and evidence and only being checked on the day of, or the day prior to a scheduled assessment.
· Last minute changes to crews disrupting scheduling, training and verifications, trainees not being with their assigned mentor.
· Not receiving timely feedback and proof of qualification, or not being able to dig up the email with the certificate that was sent six months ago.
· Inability to have an overview of where trainees are at, or see progress for workshops and assessments.
· Losing track of when trainees are about to expire and having to rush last minute training including ringing around to find a provider with dates.
· The amount of paperwork and admin required to manage a large workforce through assessments is time consuming and in most organisations poorly managed and under resourced.
For years we've been throwing around the idea of a learning management system that actually works for the traffic management industry. This new system would need to deal with the weird expiry dates tied to non-practising warrants, the mix and match of unit standards and warrants, and do away with the piles of paperwork at every step of the process. To date, we've been unable to find an out of the box solution that meets the needs of our industry… so, we've developed our own in house.
What we've done is combine a Training Management System (TMS) and a fully customed Learning Management System (LMS) into one package that completely meets the needs of the industry and solves all of the common problems listed above – and many more.
The Training Management System (TMS):
· manages training dates and sessions.
· takes registrations and payments online.
· displays workshop dates on our website.
· initiates communication with trainees and managers.
The Learning Management System (LMS) provides a single place where all of the actual learning, training and assessment is done. This includes workshop and assessment content and framework, self paced eLearning, grading, trainee records etc.
Here are some of the cool features of the Learning Management System (LMS):
Assessment Management:
· Manage a practical assessment from start to finish.
· All the assessments are setup so they can be completed on a phone or tablet on-site by the mentor and trainee.
· Managers can check progress.
· Assign mentors to trainees and change them whenever you want.
· Upload evidence such as the On-site record and TMP to each verification and have the assessor check and give comments prior to the assessment.
· Assessment results immediately as soon as all evidence has been uploaded.
· Download certificates immediately.
· View the assessor comments.
 Calendar overview of assessments:
You can see an overview of all assessments you have scheduled.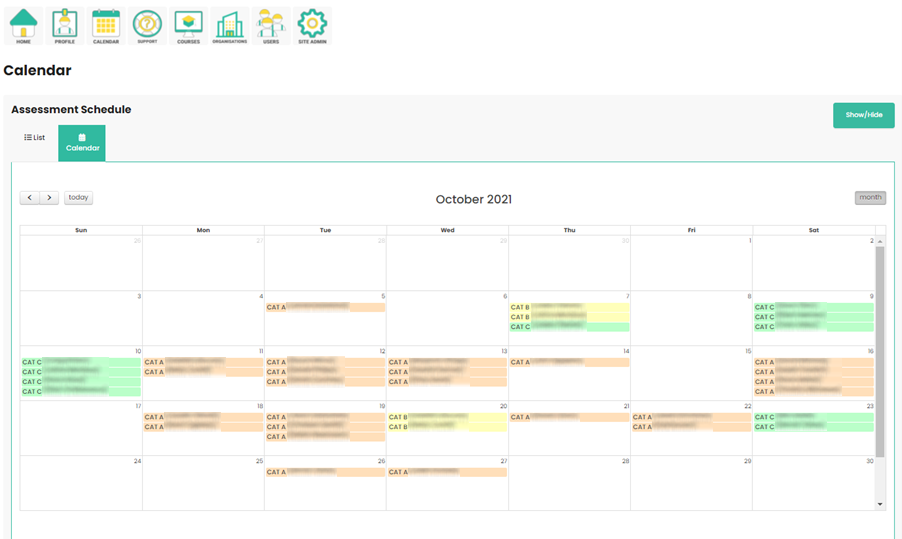 List overview with progress for each assessment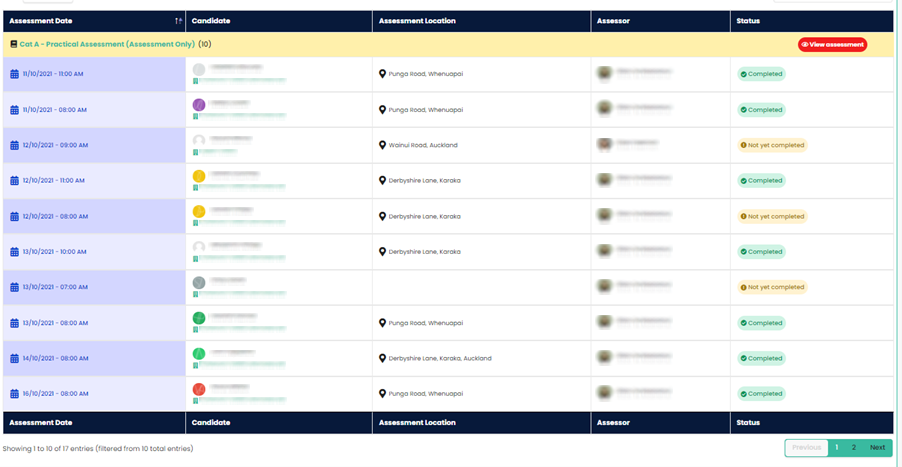 Assign roles to your workforce for assessments. i.e. you can assign Joe Bloggs as the mentor to the verification for Jane Doe – you can do this remotely and then Joe and Jane can both access the assessment verification – which can be completed on-site, and you can check it as its done.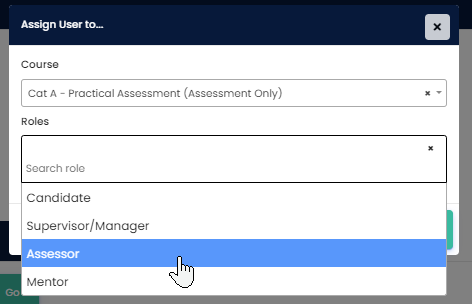 Your mentor starts the verification: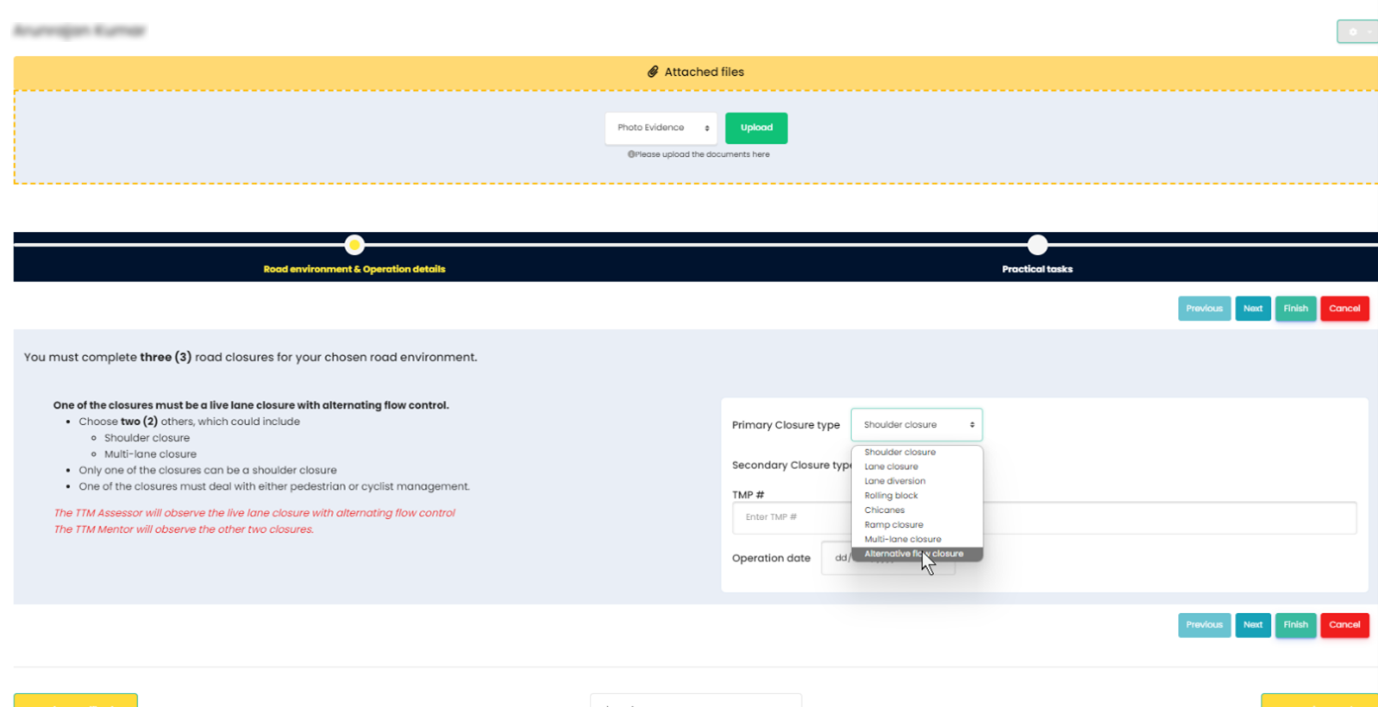 Then the mentor completes the verification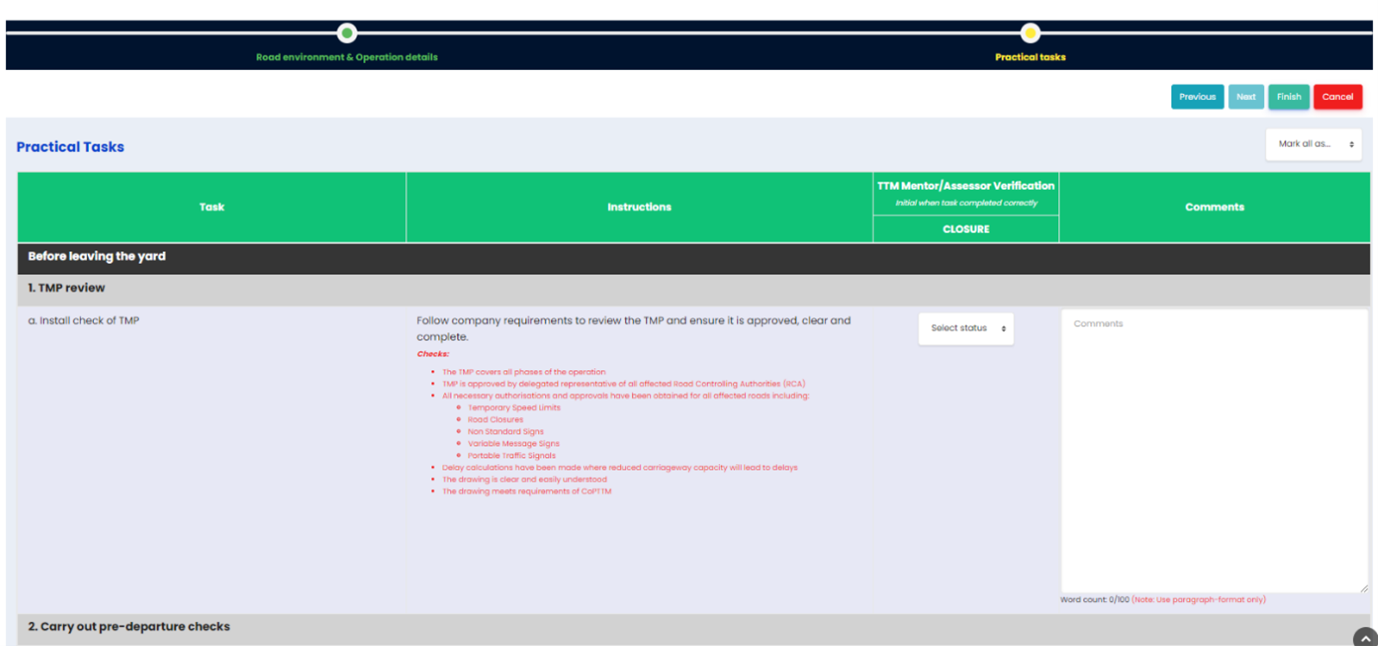 You can Upload the On-site record and TMP to the same verification, so they are attached:

All of this is then saved in our system and can be printed as the official unit standard document – Trainee Verification and signatures too: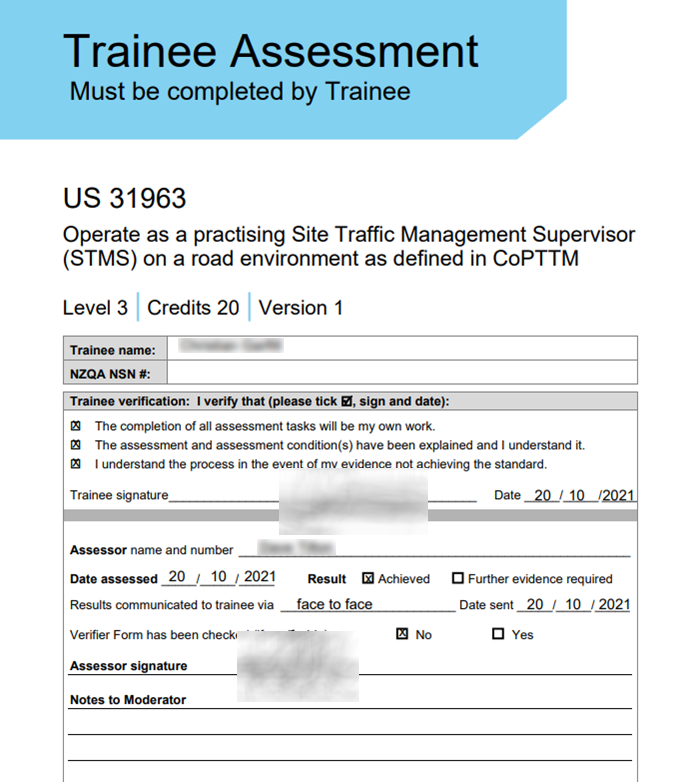 Comments from the assessor
Full Workforce overview:  
At a glance you can see the progress for every worker and for all the assessments and workshops they are enrolled in. 
You can see which bits haven't been done 

Employee overview:  
See individual profiles with workshops and assessments completed 
Download certificates and evidence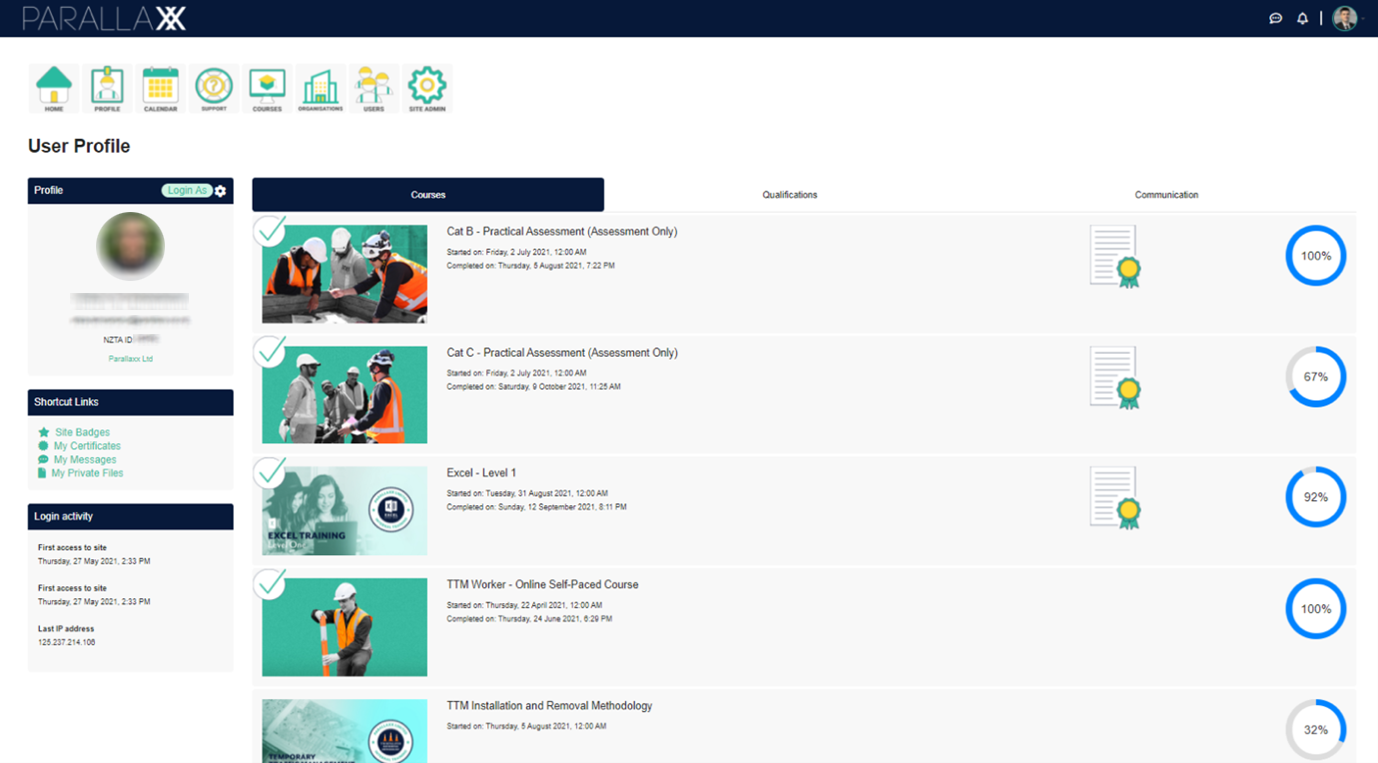 eLearning Self-Paced training: 
You can do the TTM Worker and General Worker theory online, these have been pre moderated by Connexis, we are the only organisation approved to deliver General Worker and TTM Worker theory online.  
A great option is to put your new starters through the TTM Worker theory online, and then assign a mentor to them and complete the practical training using our system to manage the verifications.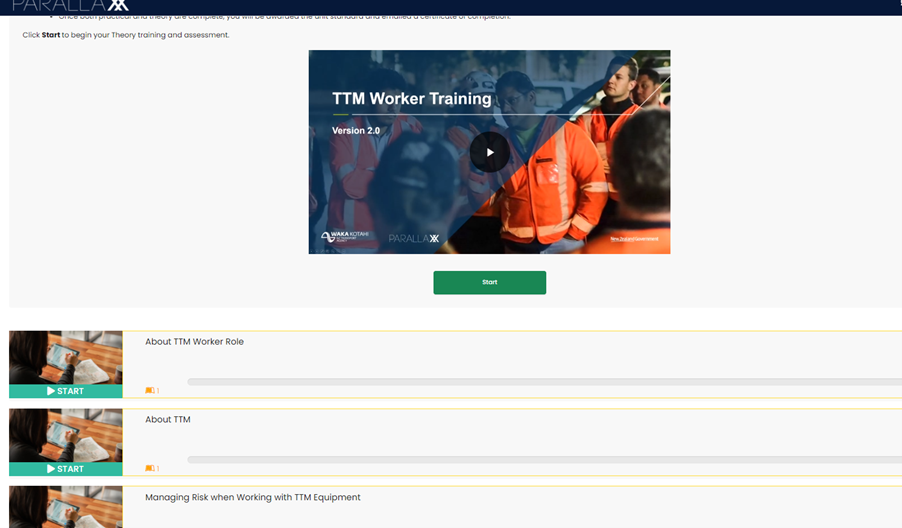 Online Training: 
We can deliver three workshops online (in one day, not split over two). We have put together a case study and have been given approval by Waka Kotahi to be able to train online workshops whether or not we are in lockdown, and are able to complete the workshops in a full day instead of split over multiple days. We are the only organisation who can do this. Online workshops available are:
Traffic Management Operative (TMO)

Inspector (Theory only)

STMS Refresher 
We've setup the system to complete all test questions and exercises online and will be using the same system when we get back to face to face training.  
What this enables us to do is quickly identify trainees who are having trouble, as we can see a full overview of how long questions take to be answered and see trends etc. This helps with trainees who have learning challenges.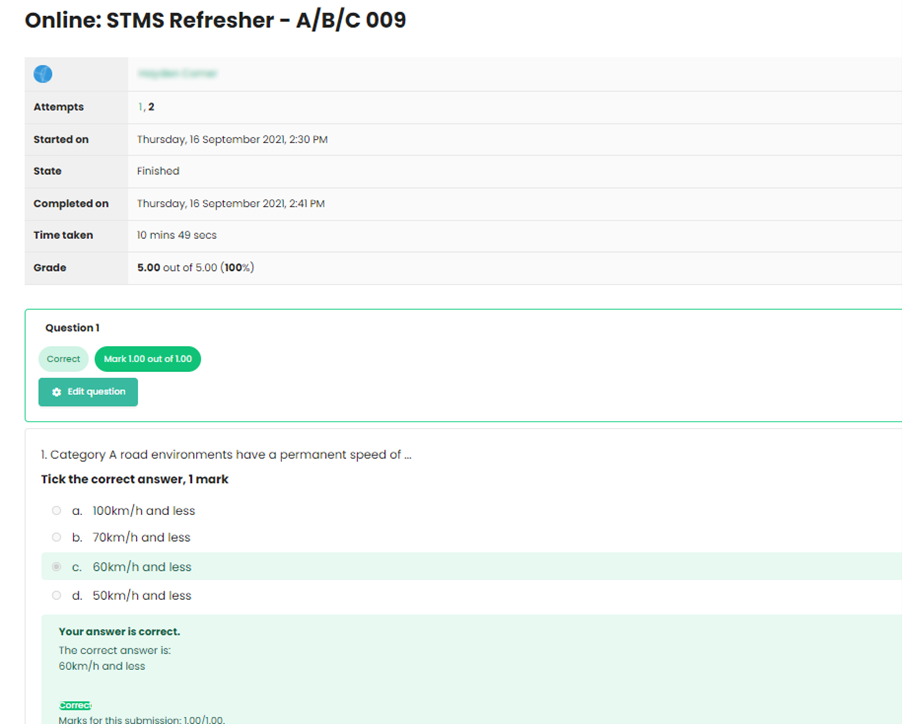 So in conclusion, this has been A LOT of work, but what we've ended up with is a bespoke learning management system that meets the needs of the temporary traffic management industry. It gives managers of organisations a high level of oversight of their employee progress. It puts all of the paperwork in one place. It enables all paperwork to be completed digitally. It gives you the evidence of qualification you need immediately and gives you flexibility for when your workers attend workshops – whether it is in person or online.  
So how much does it cost?…
Well, at the moment if you sign up… its free.  
So what's the catch? Well, you've got to use Parallaxx for your TTM Training and Assessments. This is an enterprise solution which requires some onboarding and setup for your organisation, but once that is done, you'll have your own company login and you are free to use our framework for managing your organisation. Plus, all trainees get a unique login and profile, and all of our workshops can be booked through our training schedule and are synced with our learning management system. It's a one stop shop.